How To Open a Cosmetic Store With Exquisite Showcase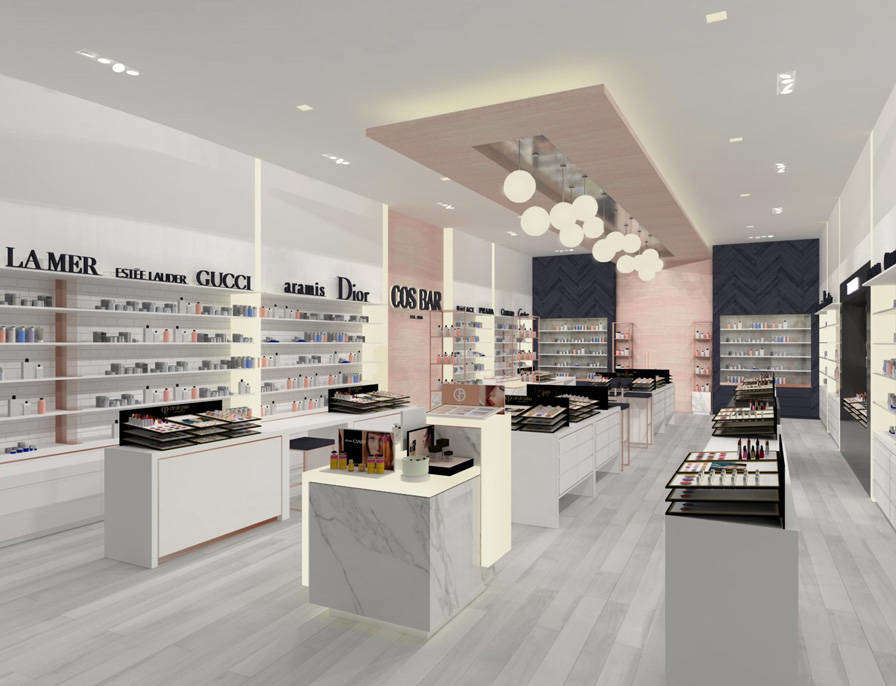 When it comes to start a cosmetics store,it seems to be a challenging but rewarding task,however,as a saying goes,'Things are always hardest at the beginning',so it is not an easy business when you set about to open the cosmetic store.In addition to the demand of traditional business, you need to find suppliers that will allow you to sell their product in the store, buying samples and find the targeted marketing are just some of the challenges faced by those who are seeking for opening a cosmetic store.In the following we will give you some tips about how to start a cosmetic store and pay attention to the most important factors:
1.Consider the location. It is one of the most important things if you run your new business because it directly related to the traffic which may bring your more opportunities.The best way is that opening the cosmetics store in shopping mall, near the salon or beauty school;Anyhow,it is advisable for you to find the location where the customers would could easily find you.
2.Check with your city and state agencies to determine what type of business license you need. If you employ a makeup artist you may need a registered esthetician to provide makeover services, depending on state regulations.And it also contribute to built the trust toward your customers who are always seeking the excellent product and best services.
3.Consider and exam the retail space and come up with a design that will meet your best customers. Many stores use cosmetics display cases with locking to display their top brand products, and helps to prevent the theft approach.Except for the security,the design of of cosmetic showcase also play an important role in the commercial business.Searching for the custom showcase or kiosk manufacturer and have a knowledge of the CI standard of mall to get the ideas before designing so that you can plan your layout oriented store.
4.Find the competitive suppliers. Understand since most wholesalers and other agency need to sell their products for those small sellers.So contact the company directly is the best way to sell their products. Keep in mind that most of the big companies at least require an order with high quantities. You will want the most likely to stick with smaller brands and vendors to keep costs low initial inventory. Many of these brands offer start-up package, you need to buy a display or at least let them know when you will be showcasing their products.
5.Plan for set-up before opening time. Some cases may require display more set-up, while others can be shipped to you put together already. Smaller shops try to make as much of the work on their own and they can save more for their profits.
6.Reach your target audience through press releases, business cards and cover local publications. These options will cost low free or help you establish a customer base.
7.Make sure your equipment is working properly. When you go all the systems, you can open the doors and get the business going.
Add Comment